Handball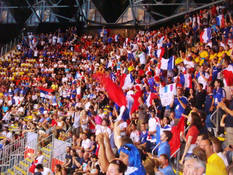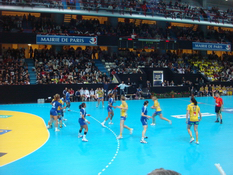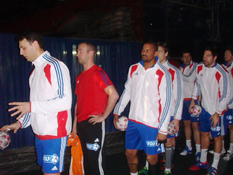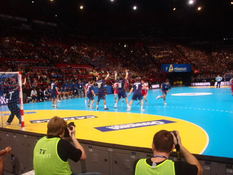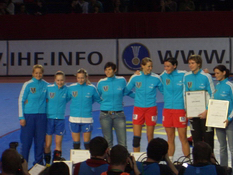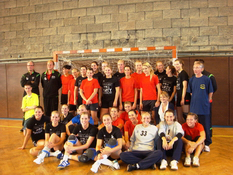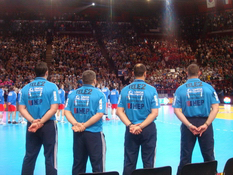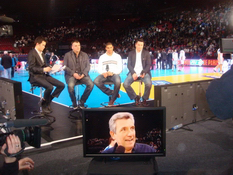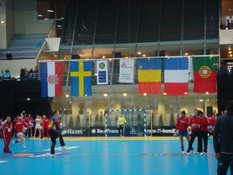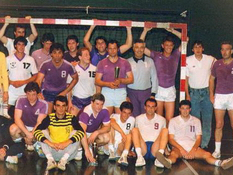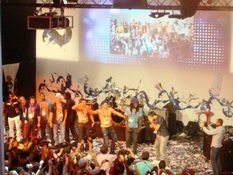 SPORT INTERNATIONAL ORGANISATION
The professional organisation of your handball camp in France
Accommodation in hotels or sport centres
Meals adapted to the specific needs of handball players
Training hall booked for 2 daily training sessions
Organisation of friendly matches or tournaments with official referees
Transports by bus and airport transferts included
Availability of gym, fitness and rehab units
Intervention of tecnicians and coaches
And any other specifically requested services
Top 5 destinations: PARIS - MONTPELLIER - TOULOUSE - METZ - CHAMBERY
See more +
What about coming for a handball training camp in the country of the Olympic, world and European champions? The level of play, of preparation and training has progressed over the last 10 or 20 years to such an extent that France has become the reference for all foreign players and coaches.
All the French people are excited by their handball champs and follow the results of all French teams including club teams with the best attention.
Sport International Organisation has a perfect knowledge of what is going on in the handball world as our manager Laurence Potier was France and Spain champion, semi-finalist of the European Cup. Together with her staff she will organise your handball training camp in a very professional way.
Selecting the right venue for your handball camp is SIO's expertise when it comes to make up the sports programme and friendly games. Paris, Montpellier, Dunkerque, Chambéry, Nantes, Toulouse… The place of your venue and accommodation will depend on your level, country of origin, and expectations.
We will propose a camp adapted to your budget, including accommodation, meals, training halls, friendly games, transport, visits…And the assistance of a technical staff if requested.
Come to France with Sport International Organisation for your preparation and increase your performances while playing with the best.
Juan DE DIOS ROMAN

Coach of Spain Olympic Team in 1984, 1988, 1996 and 2000
Coach of the Atletico Madrid and the Ciudad Real
Honorary President of Sport International Organisation
"Top level handball training needs continuity and precise methodical programming. If one is looking for results, one has to dedicate thorough concentration to the preparation of one's team. It is this permanent effort and a high level of demand that generate success."
Laurence POTIER

Handball champion of France and Spain
Semi-finalist of the European Cup
General manager of Sport International Organisation
"With SIO, I found values that I prize: professionalism, performance, conviviality and a real sense of welcome. SIO is like a family constituted by a team of top-notch sports people. I thus decided to dedicate my 20 years of handball practice and my experience of organising training camps to the service of sports people from the world over. If you decide to come to France to train and play games, you can be sure you will be taken care of properly and you will be opposed to the best."
Handball camp organised in France by "Sport International Organisation"
Men's handball national team from CROATIA

Bercy tournament is a nice show, with a great public, 14 000 people, and the 2 best teams were there. If France won, it is just about slight details. At least the match gave us the right picture of where we stand in our preparation, and we know that we are on the right track. We are confident. Regarding our stay, everything was perfectly organized, Laurence was wonderful, she helped us a lot. The hotel rooms are a bit too small, but Bercy is just round the corner and this is much appreciated. Now, since we played 6 finals in the last 8 years, we hope to play a 7th one at the world championships in 2 weeks. Sportski pozdrav.

Men's handball national team from SOUTH KOREA

Men's handball national team from ARGENTINA

We had a fine welcomed and hospitality, by people who cared for us and who have a long experience in organization. Bercy is a true and original show with lots of emotions, and competition is high level. Not to mention the marvelous dinner by the Federation. So don't ask it, we are positive to come back next year !!

Men handball national teams from SPAIN, ICELAND, and BRAZIL

The 23rd men's handball tournament of the Paris Ile de France region included 4 national teams at Bercy for yet another top-notch tournament. The presence of the Icelandic team, crowned by its Olympic vice-champion status obtained in Beijing and of the Spanish team with its recent world champion and European vice-champion titles, gives an idea of the quality of the participants together with the ambitious Brazilian team, coached by Javier Cuesta.

The French Handball Federation has selected « Sport International Organisation » as its exclusive partner in this event and has thus ensured that the 3 visiting teams are well looked after.

SIO will welcome the teams at the airport, transfer them into town where they will be accommodated and dined. The visiting teams have access to training halls and gyms, and our professional guides and interpreters - all great handball fans - will accompany them around Paris during their leisure breaks before letting them return home with a tear!.

As expected, the tournament was a great success and Bercy was jam packed with supporters. France's 2 masterful victories allowed us to hope for some spectacular result during the upcoming European championship in its irresistible ascension on the world scene.

Women's handball team of Westlandia (NETHERLANDS)

We have had a super week-end, though we went home knackered. The match for the first teams was good. We lost by 10 goals, maybe more!, but it was good. The level of play of Lomme corresponds to the level of our first team. But on Sunday, we were 'out of order'! Anyway, thanks for the very good organisation

Handball national team from QATAR

We prepared the Asian handball championships in France. Laurence looked after us during our entire stay in Aix en Provence. Handball culture is very much a part of SIO. All the matches that we played were of a very high level: Istres (D1), Nîmes (D1), Aix en Provence (D2)…and we again reached our objective as we qualified for the world championships.

Women's junior team from NORWAY

We have excellent memories of our ambitious programme: combining training sessions, friendly matches, visits of Paris and most importantly, supporting our Norwegian national women's team during the World Championships at Paris-Bercy. What's more, our team obtained the title of vice world champion. A nice silver medal.

Women's national team from URUGUAY
Men's national team from MAROCCO
Handball team from QUEBEC
Handball national team from ALGERIA
Men and women handball national teams from TUNISIA
Handball national team from EGYPT
Women's national team from JAPAN
Men and women's national teams from GREENLAND
Handball national team from SAUDI ARABIA