Rugby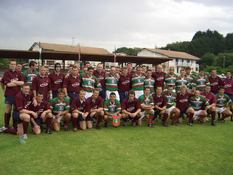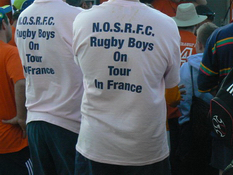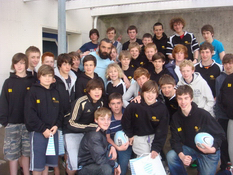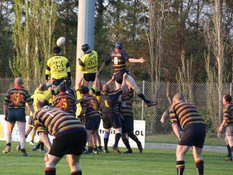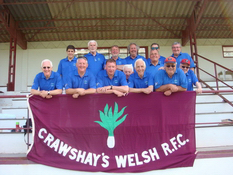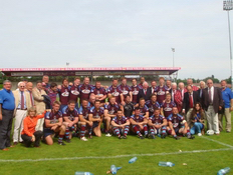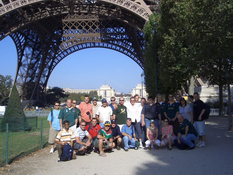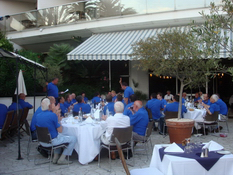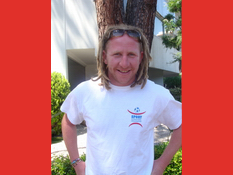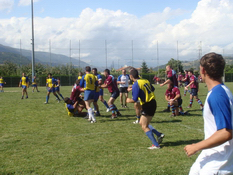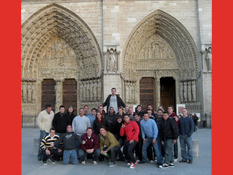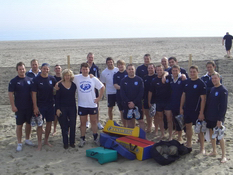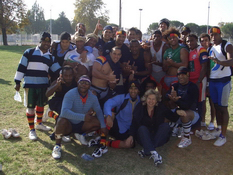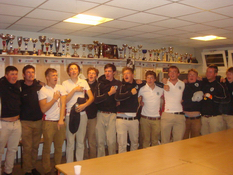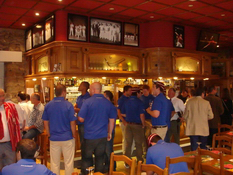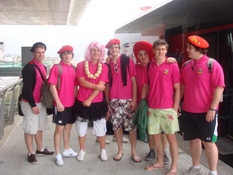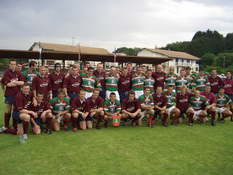 SPORT INTERNATIONAL ORGANISATION
The professional organisation of your rugby tour to France.
Accommodation in hotels or sport centres
Meals adapted to the specific needs of rugby players
Rugby fields booked for 1 or 2 daily training sessions
Organisation of friendly matches or tournaments with official referees
Transports by bus and airport transferts included
Availability of gym, fitness and rehab units
Intervention of tecnicians and coaches
And any other specifically requested services
Top 5 destinations: TOULOUSE - PARIS - PERPIGNAN - BIARITZ - CLERMONT
See more +
Planning to tour France with your rugby team ? Would you trust the person who organised the rugby tours of the south hemisphere teams in France ? 4 All Blacks tours, 4 Springboks tours, 3 Wallabies tours, 3 Pumas tours, Fidji, Japan … And 4 tours of the Crawshays Welsh Barbarians ! We know what rugby managers and coaches may expect as we met with the requirements of the most demanding teams in the world.
Sport International Organisation is the specialist of the organization of camps, tours and matches in France, and particularly rugby tours. Whether you are a professional or an amateur team, you will be offered a measure-made programme. Accommodation in a hotel or a sports centre, catering adapted to the needs of rugby players, training, preparation and recuperation infrastructures, friendly fixtures or tournaments with official refereeing, transport by bus and airport transfers, excursions, visits …
As every manager or coach has a personal vision of a training, sports programme, group management or team building, we devote a lot of time listening to you, understanding your expectations in order to adapt to them.
Your rugby tour will be a good opportunity to assess your players with opponents of equivalent level. The camp will keep your group away from its usual environment and from any sort of nuisance. You will work hard and thus improve the cohesion of your group and optimize its performances. And for youth teams, touring France, meeting other teenagers, visiting and sharing, can be part of an educational programme that any school or club will recommend.
Sport International Organisation will organise your rugby tour accordingly.
Russell JENKINS

Chairman of Crawshays - Welsh Barbarians, Rugby Union
Honorary President of Sport International Organisation
"You can really trust in SIO if you are planning a training tour in France. They are real professionals. Your contact at SIO has organised all the tours of the All Blacks, the Wallabies, the Springboks and the Pumas in France over 10 years time. And of course all the tours of the Welsh Barbarians in France for the last 15 years. And good humour is always the name of the game!"
Rugby camp organised in France by "Sport International Organisation"
The winter bugs U19 and U17 rugby teams - SOUTH AFRICA
U23 rugby team from South Florida University - USA

U15 and U17 rugby squads of the north-west province, SOUTH AFRICA

The organisation was first class from the very beginning. Laurence met us at the airport, gave us our programme and immediately made us feel at home. Our accommodation and transport were perfectly planned to suit our needs. All the fixtures we asked for were organized and Laurence even managed to get us one extra fixture on short notice. The sport itself was very competitive, like the fixture against Racing Metro 92, but the organisation of the tour was even better. Throughout our stay Laurence was friendly and professional, and catered to our every need. We will definitely use her company again every time we travel to France and recommend her to all other teams.

U15 and U17 squads of LLANISHEN, WALES

As a new coach hoping to make changes in attitude and commitment, I wanted the players to experience a true 'rugby' tour with hard fixtures, some travelling and a degree of responsibility. … Be assured that this was a special experience for all of us. I took training yesterday evening and the boys were still buzzing. The camera never lies and does show the enjoyment experienced by all. A huge thank you to you both. And for the rest, remember: what goes on tour stays on tour!!

French Tour for CRAWSHAYS « Barbarians Gallois »

On behalf of Crawshay's Welsh RFC (Barbarians Gallois) I am very pleased to recommend Laurence Potier and Sport International Organisation as Sports Tour Operators. Laurence Potier's huge experience in this field enables her to organise our rugby tour to Cannes this year impeccably. The choice for hotel was ideal. All arrangements throughout the Tour went extremely smoothly.

Tour for Northampton Old Scouts RFC, ENGLAND

Our visit to the South of France was a wonderful experience for our boys. We took three teams (U13s, U14s, and U15s) down to play in a tournament put on by the local club which attracted some top caliber teams including a 'Departmental' XV from the Hérault, Béziers, Rives d'Hérault and other local towns. There were over 300 kids involved in the tournament and the organisation was first class. The pitches were beautiful, the games were played in great spirit and were of high quality and the bar-b-que afterwards were spectacular. Our accommodations right on the beach in Mèze was fine and the boys enjoyed the easy access to the beach and the town. Meals were great, the weather was spectacular and everyone thoroughly enjoyed themselves. We hope to be invited back next year!

Irvine UCI rugby club tour - California, USA

For the University of California Irvine, it was a 3-phase European tour. First, a few days in Italy with one match and a tour of Rome. Whilst in Rome we watched the Italy v France 6 Nations game. The second phase took us to France where we were based in Mèze. We visited Montpellier, Pézenas, Carcassonne and then Toulouse and experienced first hand the warm welcome of the South of France. Our visit was full of barbecues, lots of grilled meat, mussells and oysters, visits to wineries and amazing after match hospitality in Meze provided by 'Les Potes de Thau'! The team then flew on to Wales. It was a wonderful experience for our players and we are looking forward to returning to Europe again soon.

Tour for Loyola Marymount University Rugby team - USA

From arrival until our departure, the team at SIO made sure that all our needs were met, so we could enjoy our tour to Paris, Biarritz, Toulouse and Béziers. The fixtures, hotels, transportation and miscellaneous needs were all provided as promised by their friendly staff. I highly recommend SIO.

FRANCE and ENGLAND Rugby League Teams

This match was in the framework of the preparation for the Rugby League World Cup which is taking place in Australia in October. We are conscious that the first nations of Rugby League remain inaccessible, but we will give our utmost next October.

National Rugby League from NEW ZEALAND

A huge thanks to SIO and to you in particular for the formidable job you did for us. You really made our daily lives much easier.

National Rugby League Teams of TONGA, SAMOA AND PAPUA NEW GUINEA

The French Rugby League Federation invited our team over to play 4 matches in France, 2 of which were test matches. It was our first tour of France. Avignon, Temple sur Lot, Bordeaux and Paris. 2 victories and 2 defeats. We learnt a lot and really made the most of it all. Our tour was a genuine success.

National Rugby League Team of SCOTLAND

Many thanks to the French Federation for all your very professional help this weekend. Everything has been perfectly organised and it was a real pleasure. Best wishes.

The ALL BLACKS team, NEW ZEALAND (4 test matches with France)
The ALL BLACKS A team, NEW ZEALAND (match with France A)
Tour of the Connacht Branch, IRELAND
Team of Manly, rugby league, AUSTRALIA
National rugby Union team of FIDJI
The WALLABIES, AUSTRALIA (3 test matches with France)
Tour of OSPREYS 1st team, WALES
The PUMAS, ARGENTINA (3 test matches with France)
U19 squad from CAPETOWN, SOUTH AFRICA
U15 and U13 school teams from Buenos Aires, ARGENTINA
The rugby squad of CARDIFF Old Boys RFC, WALES
New South Wales selection team, rugby league, AUSTRALIA
IRELAND rugby league team
JAPAN rugby Union team
The SPRINGBOKS, SOUTH AFRICA (4 test matches with France)
Tour of CRAWSHAYS "WELSH BARBARIANS" in the south-west part of France