Volleyball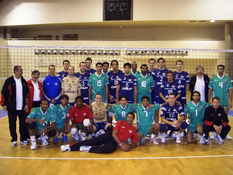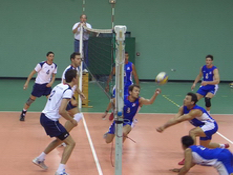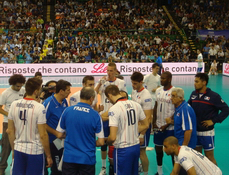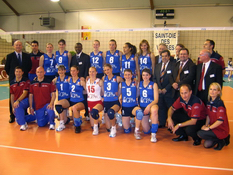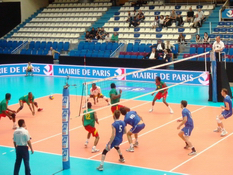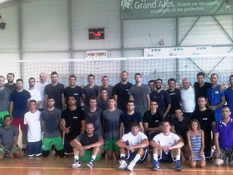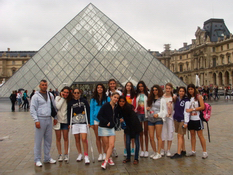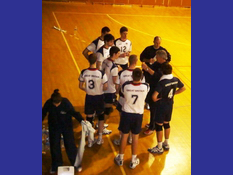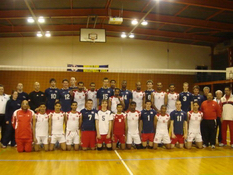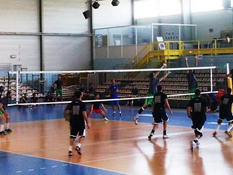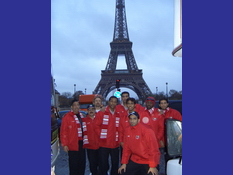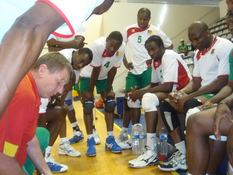 SPORT INTERNATIONAL ORGANISATION
The professional organisation of your volleyball camp in France.
Accommodation in hotels or sport centres
Meals adapted to the specific needs of volleyball players
Sport hall for 2 daily training sessions
Organisation of friendly matches with official referees
Transports by bus and airport transferts included
Availability of gym, fitness and rehab units
Intervention of tecnicians and coaches
And any other specifically requested services
Top 5 destinations: CANNES - PARIS - TOURS - MONTPELLIER - MULHOUSE
See more +
Sport International Organisation organises volleyball camps in France. Any foreign team is welcome, whether national teams, senior or youth, professional teams or university teams, amateur clubs or school teams. Our organisation is professional and measure-made. We accommodate our visiting teams in hotels or sports centres, the food is adapted to sportsmen needs, training hall are parquet or Gerflex-floored, friendly games concluded against teams of the same age categories and levels, transports by bus and airport transfers, excursions, visits …
If you are looking for a volleyball camp to prepare for the next season or for a qualification game to an important sports event, Sport International Organisation will be a great assistance. Everything will be provided for you according to your requests. A volleyball camp in France is a good opportunity to assess the level of your team compared with the French ones.
According to the level of your team, your country of origin, your objectives, and your budget, we will propose one of our training venues in Paris, Cannes, Tours, Montpellier, Mulhouse…
Communication between your coach and the staff of Sport International Organisation will enable to define your main objectives and requests and organise your volleyball camp in the best conditions at the lowest possible price.
The good results of France national men's team at the recent World Championships in Poland are the proof that volleyball is popular in France and deserves your consideration.
Philippe BLAIN

Former coach of the French National Volleyball Team
Player for the French team
"Preparing the new season for a national team can only be done in conditions where everything is carefully planned and managed. Organising the preparation requires anticipated programming, finding suitable training venues, setting up adapted arrangements. In volleyball every detail counts. A high performance training cannot be improvised."
Volleyball camp organised in France by "Sport International Organisation"
ALGERIA national volleyball team
Junior women team from TURKEY
SOUTH KOREA men national team

GREAT BRITAIN national volleyball team

In 3 years and a half only, the 30th Olympic Games in London will be declared open. In the meantime we are building a team that will have to be competitive in due time. The outlook is interesting : several qualification tournaments, continental championships, European League … To prepare for these competitions we need camps like the one we had in Nice at the beginning of December, with 2 international matches against Bahrain and 2 friendlies with Cannes and Aix En Provence. This is a good way to test our players before the big event.

BAHRAIN national volleyball team

We camped near Nice from 1 to 15 December to prepare for the Arab Nations Championship. An intensive programme with trainings, weights and 6 friendly matches : Bahrain-Nice 2-3, Bahrain-Fréjus 3-2, GB-Bahrain 2-3, Bahrain-GB 3-0, Nice-Bahrain 3-1, Bahrain-Cagnes sur Mer 3-2. At the Arab Nations Championship we won all our games : Bahrain-UAE 3-1, Bahrain-Oman 3-1, Bahrain-Algérie 3-0, Bahrain-Qatar 3-2, Bahrain-Tunisia 3-0. The sports hall in Manama was full for the final against Tunisia, it was delirium in the hall like the last time Bahrain won the gold medal 17 years ago!

GREAT BRITAIN national volleyball team

We organised our first training course outside GB with SIO. Our deadline for the 2012 Olympic Games is still far off but our training course in France proved to be an extraordinary period in the preparation towards this objective. The conditions were ideal in all domains. Six of our matches took place in five sets which proved to be an excellent way to work thoroughly on the future of our volleyball performance.

National Volleyball Team, UNITED ARAB EMIRATES

Bringing the UAE volleyball team over to France for 3 weeks implied that our French partner had to be completely familiar with all needs of the players from our countries and that they should be familiar with our expectations in terms of training sessions and matches. We played against the best French teams, which was exactly what we wanted.

French Senior, Junior and Cadet teams

On several occasions we have asked SIO to organise our preparatory training courses, be it to prepare the World League, the European or World Championships. And the results were always there to show it. In 2006 we were 2nd in the World League with our first team and Vice-European champion with the juniors; in 2007 the cadets were European champions and bronze medalists in the World Championships.

French cadet team

Tijuana : « he French cadet volleyball team and the staff are sending you their regards from Mexico where they are competing in the World Championships. Thank you for your help in our preparation. »

Men's national volleyball team from BELGIUM
National volleyball team from QATAR
Volleyball club of DUDELANGE, LUXEMBOURG